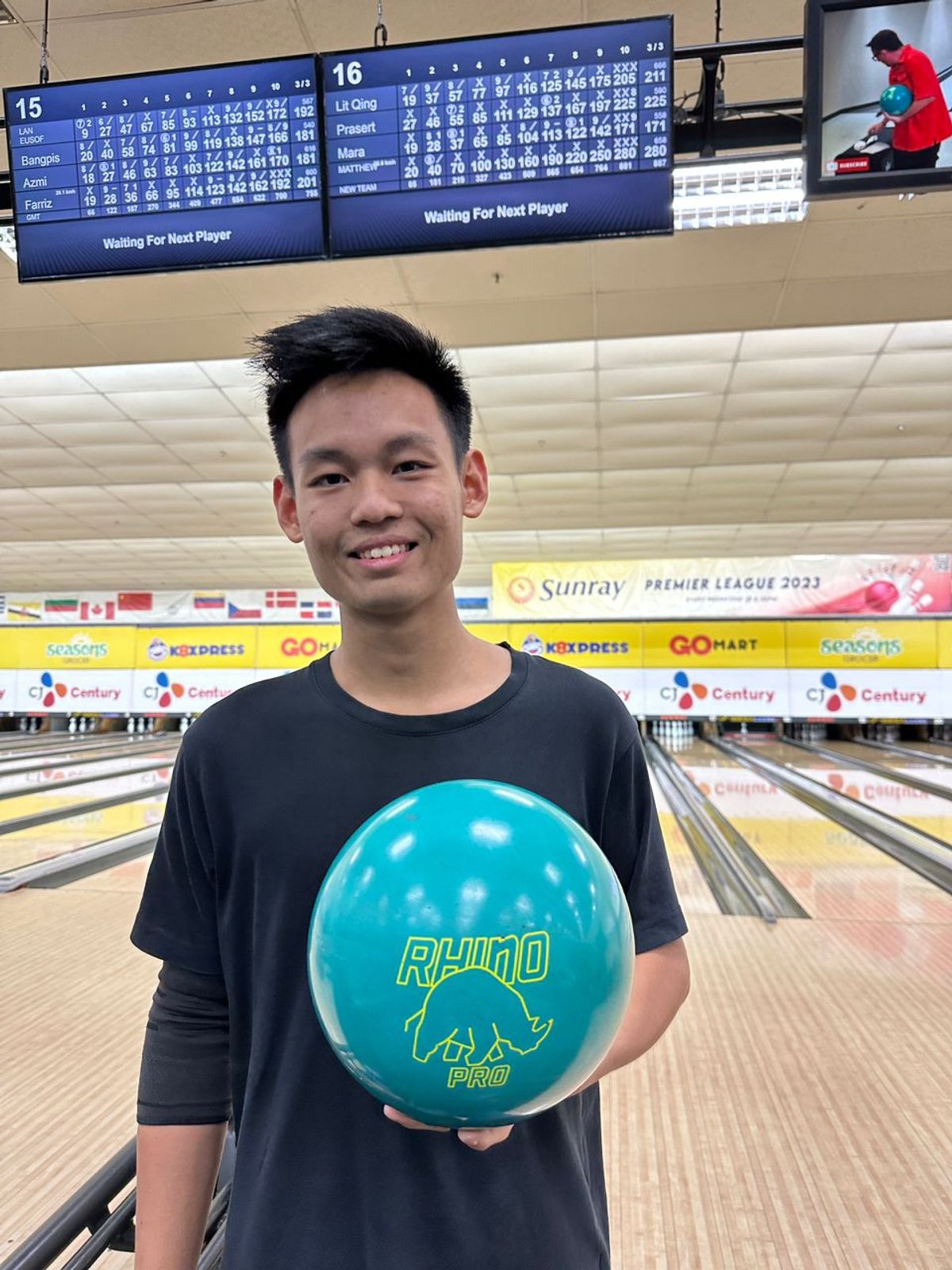 11 September

Matthew from "New Team" has clinched the weekly high game award with a 280 game with the Rhino Pro Teal - the magic ball! The Rhino Pro Teal has been a staple in the Brunswick lineup for many years, and it is reputable for its predictability, consistency, and reliability!
New Team went head on with GMT this week, chasing the leaders MBSA who are currently ahead by 18 points. MBSA went on against Alley Owl, needing a handful of points to maintain their commanding lead. Team FNA, currently sitting in second place and shy of 6 points from the leaders, had claimed all points againts Blind this week.
Introducing the Harimaus (Tigers), Helangs (Eagles), and Musangs (Foxes)! The Harimau's unique and inspiring jersey is created by team FAB, while the Helangs and Musangs are created by team Cara Kita Team A and B!
Team FAB - The Harimaus
Team Cara Kita - The Helangs
Team Cara Kita - The Musangs