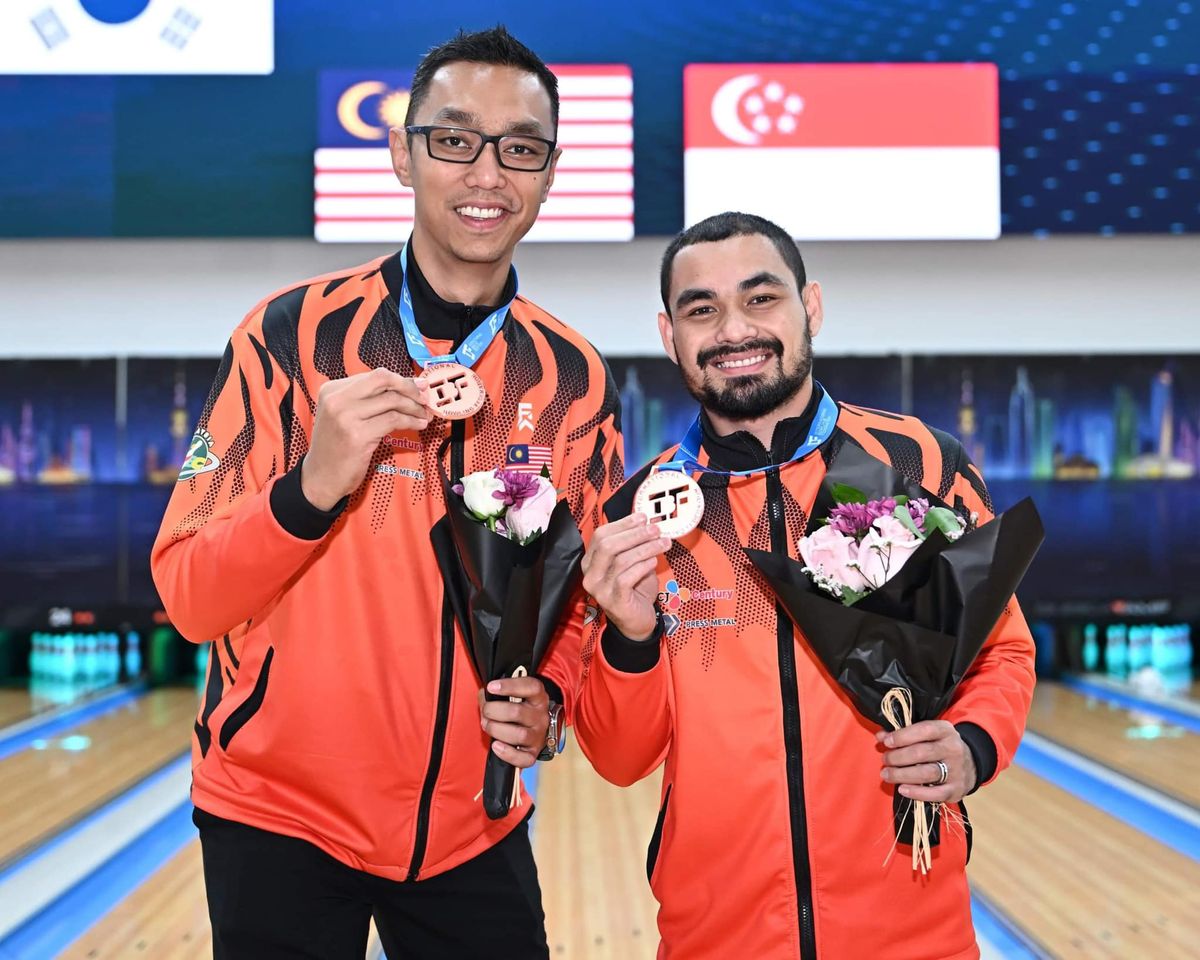 As the World Championships continue to rumble in Kuwait, our very own Malaysian bowlers Ahmad Muaz and Syafiq Ridzwan have secured the bronze medal in the doubles event!
Muaz and Syafiq were perfect in their first round, as they claimed all 15 points available, shooting an average of 221.6 to take the top seed to round 2. In round 2, Muaz and Syafiq were tied on points with Canadians Austyn Ducharme and Mitch Hupe with 12 points a piece in a nail-biting battle. Muaz and Syafiq had the upper hand and proceeded to the semi-finals as their opponents were 20 pins shy of their total pin-fall of 1080.
Muaz and Syafiq then settled for 3rd as their Korean opponents Kim Kyung Min and Kim Dong Hyeon posted solid 233 and 238 games to advance to the finals, eventually winning the gold medal for this event.
Congratulations to Muaz and Syafiq for winning a bronze medal for our Tanah Air! Wishing the Malaysian team all the very best for the Trios event that will commence soon!