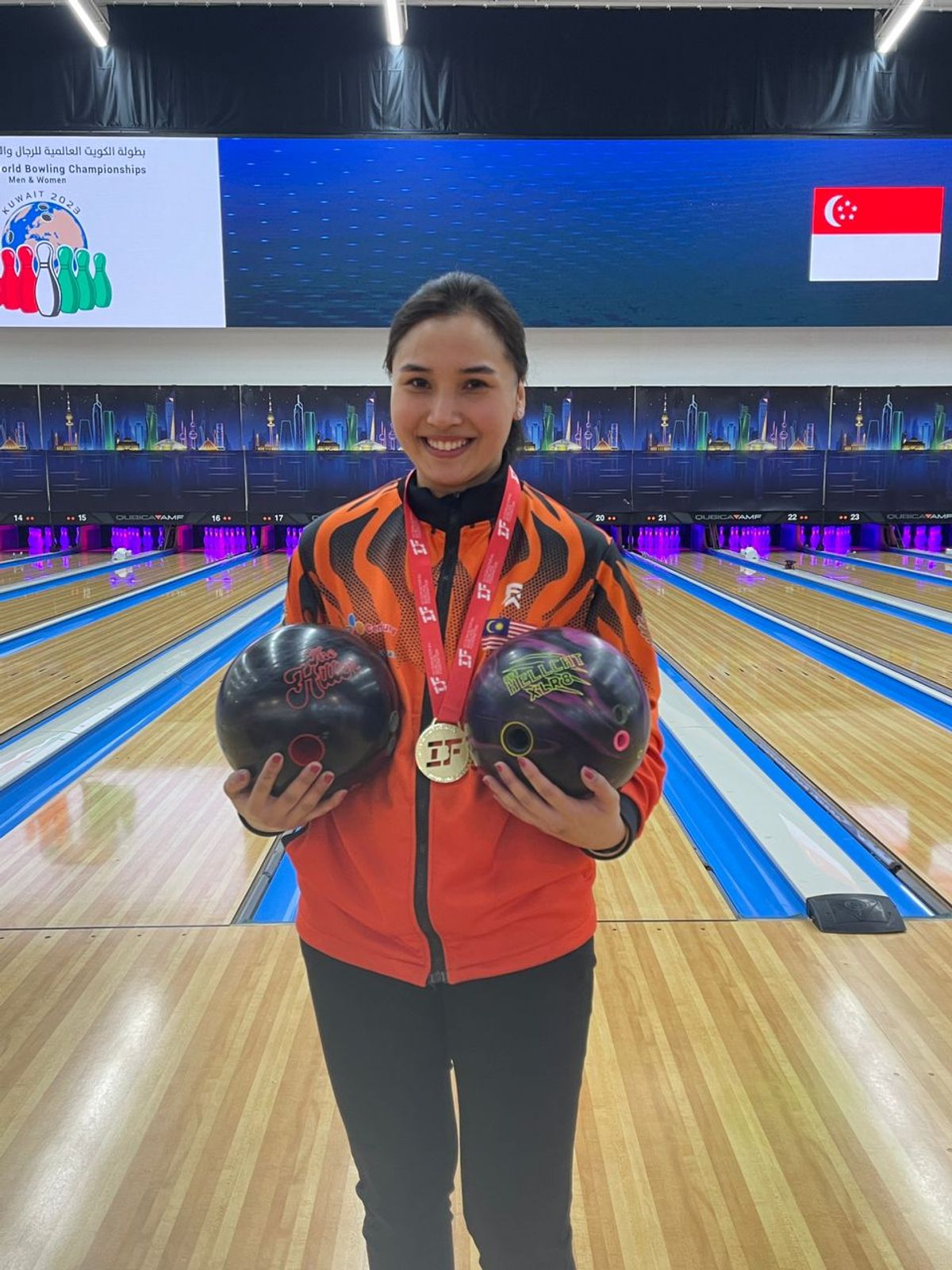 Natasha Roslan from team Malaysia has clinched the gold medal in the singles event at the World Championships held in Kuwait Bowling Sporting Club, Kuwait!
Natasha beat teammate Sin Li Jane 259-194, 162-238, 185-165 in the final, topping in the rubber match to win her first ever World Championships Medal with her Radical Hitter and DV8 Hellcat XLR8!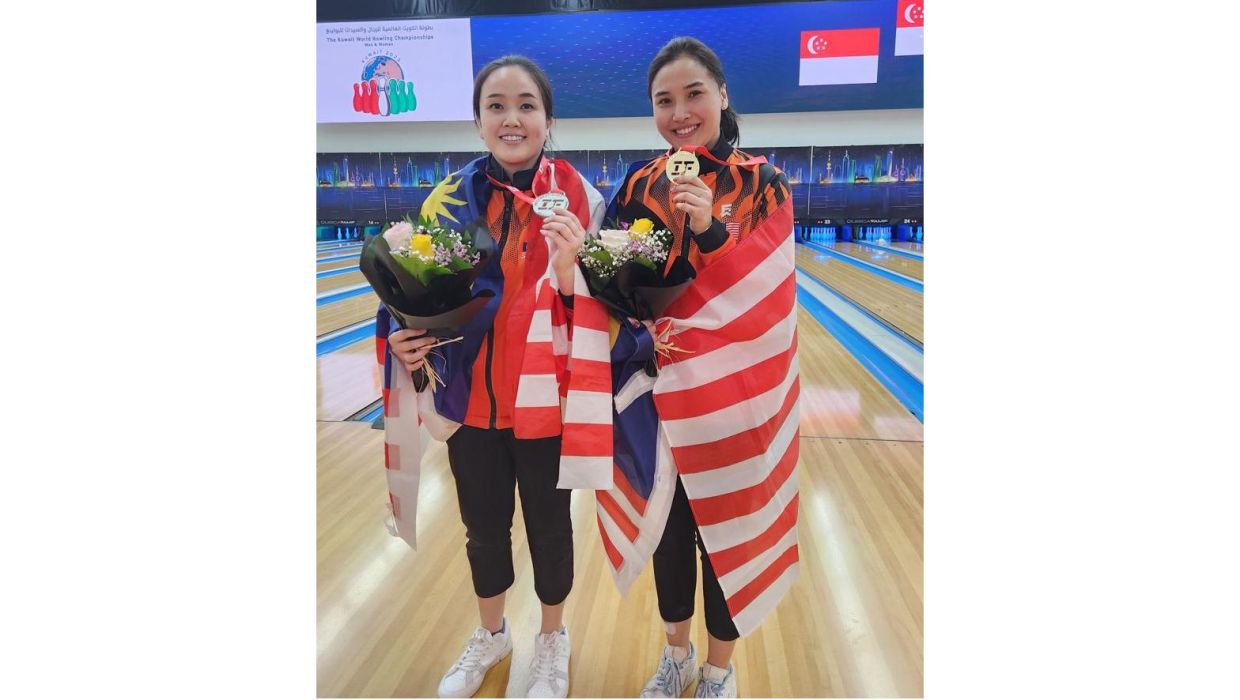 Earlier, In the semi-finals, Li Jane and Natasha had to go the distance to beat their South Korean opponents.
Li Jane recovered from a frustrating first game before powering her way to beat Hong Hae-ni 202-203, 226-192, 269-220 while Natasha too, had to dig deep before knocking out Son Hye-rin 143-189, 227-173, 214-177 to march into the final.
Coongratulations to both Natasha and Sin Li Jane!