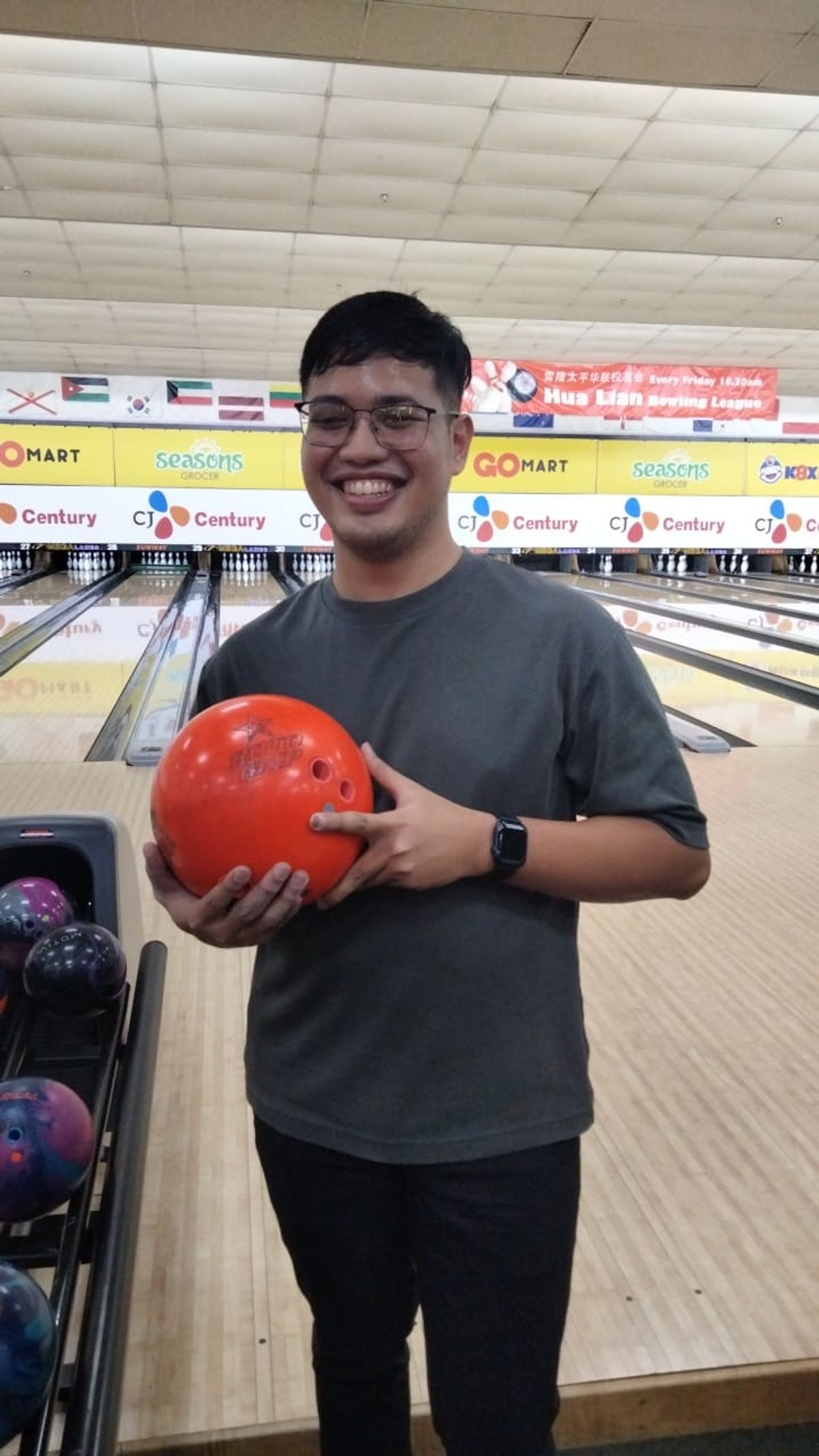 Tuesday's Trios league has always been filled with excitement and surprises, as bowlers experience loads of fun socializing, bowling, and most importantly striking!
This week's edition of the Tuesday Trios league has seen Ali from team FORTY ONE shooting a high game of 256 with his Roto Grip Idol Helios!
On the left side of the lane, Alex from team Xtreme taught these pins a lesson when he punched a 263 game, leaving no pins standing on the deck!
Alex with a 263 game with his Honey Badger Intensity
Team X-Men has a bit of catching to do, but their team members David, HP Khoo and Jerry are keeping their hopes up and standing strong for the team!
From the left, David, HP Khoo and Jerry from team X-Men.