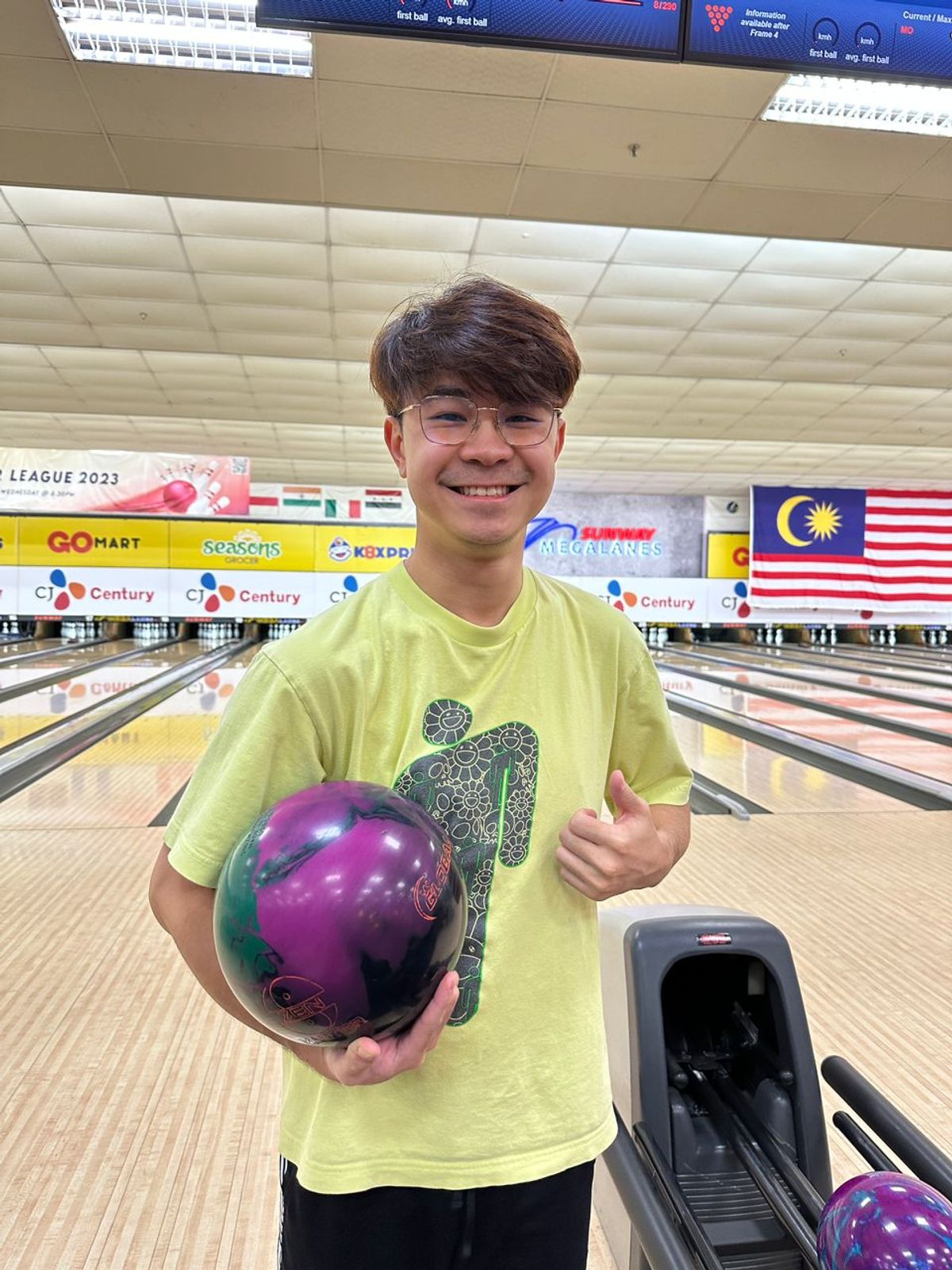 The "Zen Ball Good" slogan created by PBA Bowler Darren Tang has lived up to its name! This week's high game in the Trios League has seen Lim Hui Dong from team E-Strike shooting a 260 game(274 inc handicap) with the 900 Global Zen Master. Hui Dong, who now bowls 2-handed, has been delighted with his recent amendments on his game.
Hui Dong elaborated the changes on his game - "I've tried to improve my game further by observing on my line, being aware of the ball motion on the lanes." He has also made adjustments on his physical game by slowing down his pace and focusing on his timing.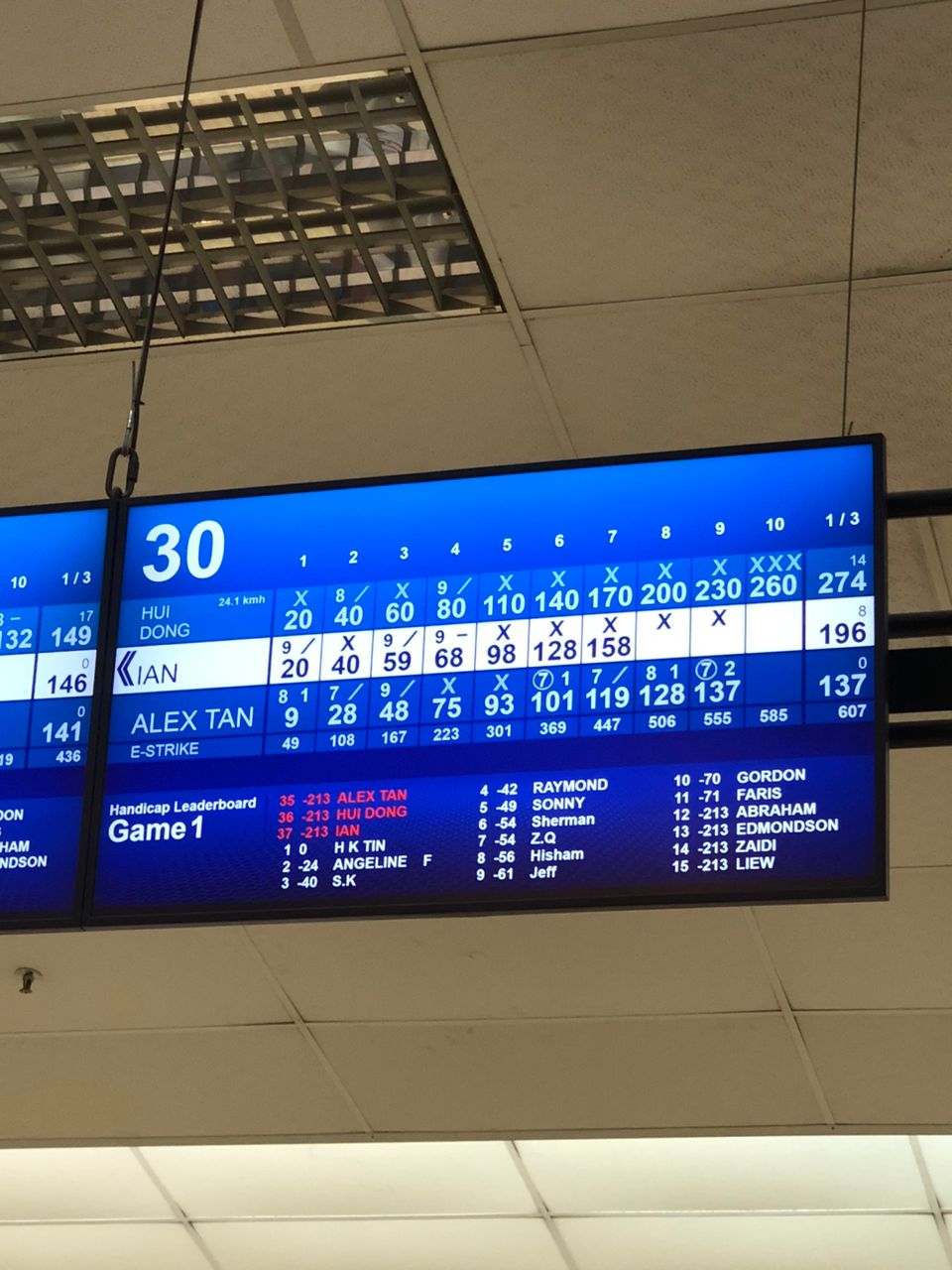 Hui Dong with a 274 game
Meanwhile, Badri finished off strong with a 222 average over 3 games, claiming the high series handicap spot with a total of 665 pins. Badri from team Stickman, has managed to put up an excellent 246 game during his 3-game series.
On the leaderboard, Team Xtreme sits at the top of the table with 550.65 points, with team Fantastic Three shy of 0.5 points, and team X-CEL sitting in third place.