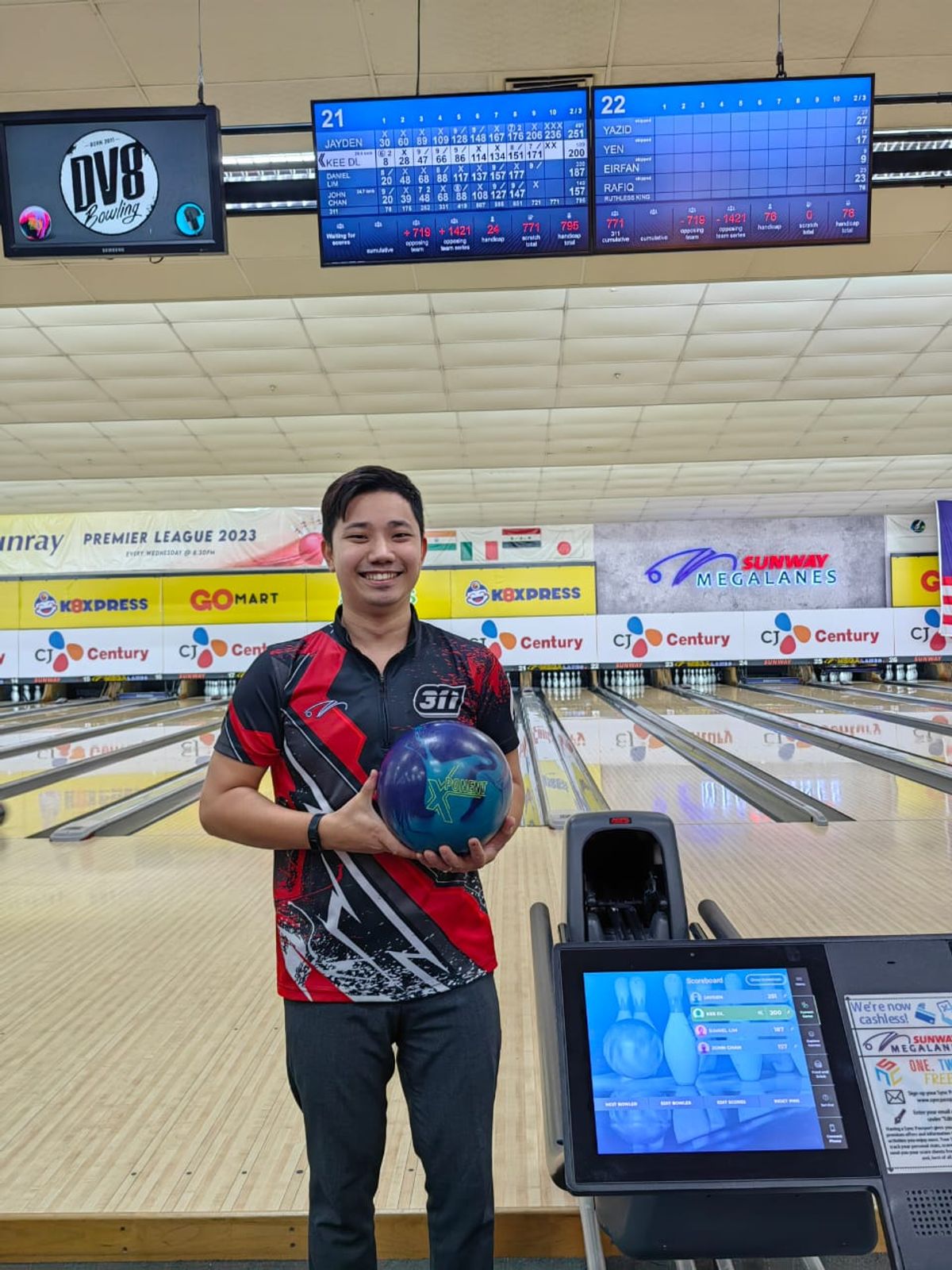 This week of Sunray Premier League action has seen high scores from bowlers of all ages! Jayden from team 311 has had scores of 240 and 251 in his opening 2 games with his 900 Global Xponent, earning precious points for his team in chasing the leaders Rojak United, who are only 17 points ahead.
Jayden's fellow team mate Daniel Lim finished strong with a 268 game, putting up a solid 684 series withhis very own Xponent!
Daniel Lim finishing his solid 684 series with a 268 game.
Meanwhile in team Kings Pinsman, Abdullah has clinched a high 254 game in the second of his 3 game series against the leaders Rojak United, adding pressure to the leaders!
Abdullah with a strong second game of 254
Team Megalane Junior and Team Uncle'Z went head-on in an interesting first game, in which Megalane Junior's skipper Danish has put together a 233 game, while Joe Tay from team Uncle'Z solidified their spot with an opening 235 game.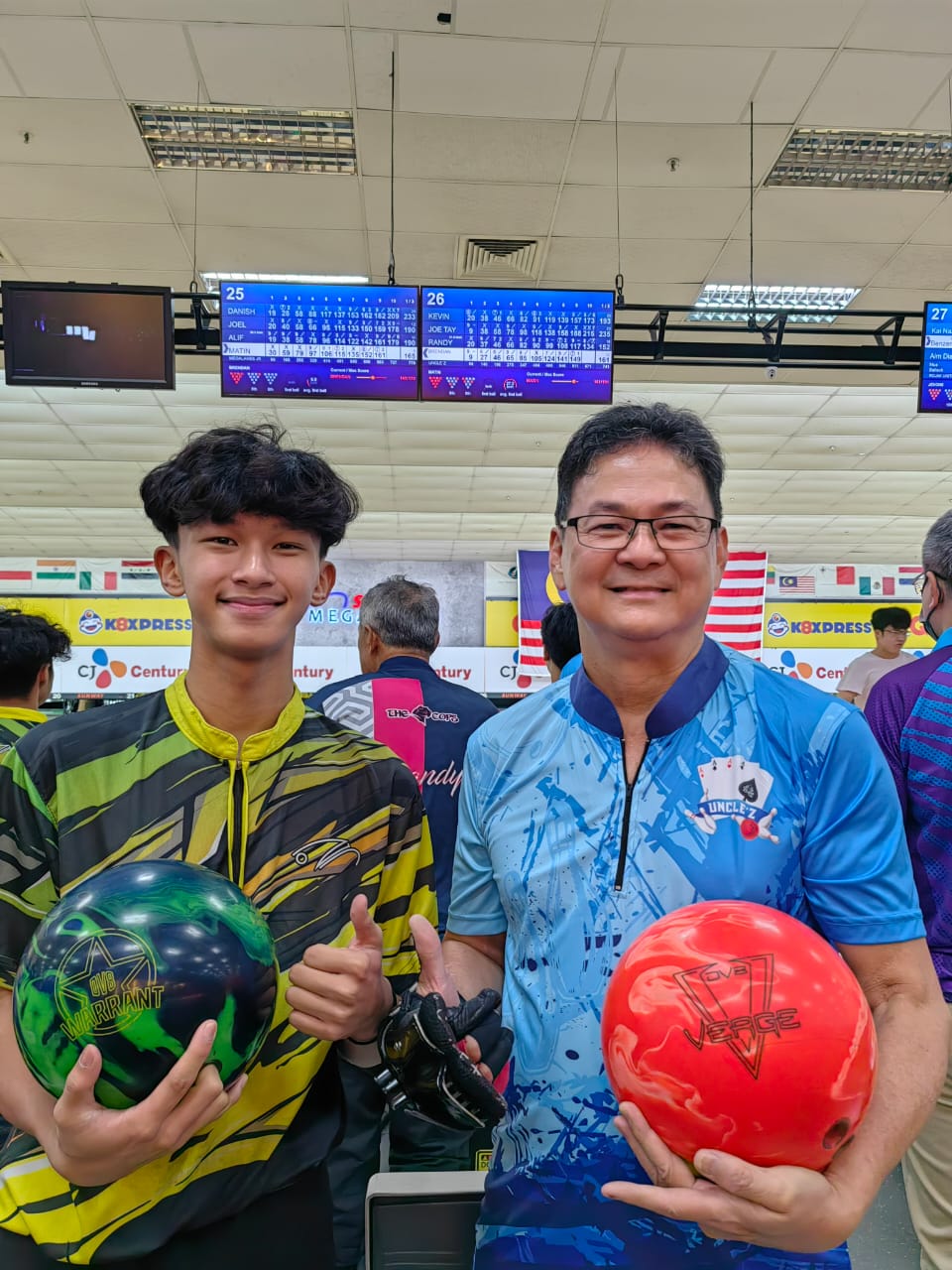 Danish (Left) with a 233 game, Joe Tay (Right) with a 235 game
Michelle Wong from team We Are Back has also joined the party after stating her presence with a 239 game! Michelle Wong had a slow start but managed to string strikes from the 5th frame onwards, securing the 239 game.
We Are Back team leader, Michelle Wong with a 239 game.
The southpaw (Left Hander) Alex Khoo from team Alley Owl finished strong with a huge 279 game, bowling the outside line and dominating the Straighter is Greater game!
Alex Khoo with a 279 game with the Straighter is Greater line!
The Wednesday Sunray Premier League commences on every Wednesday from 8.30pm onwards, featuring bowlers from ALL skill levels. Recognized for being the Premier League of Sunway Megalanes, the Premier League is the most competitive league, with the top prize of Rm5000 to be won! Interested bowlers may contact the bowling counter, or
Michelle Wong : 012 209 6012
Happy 66th Independence day to all Malaysians!