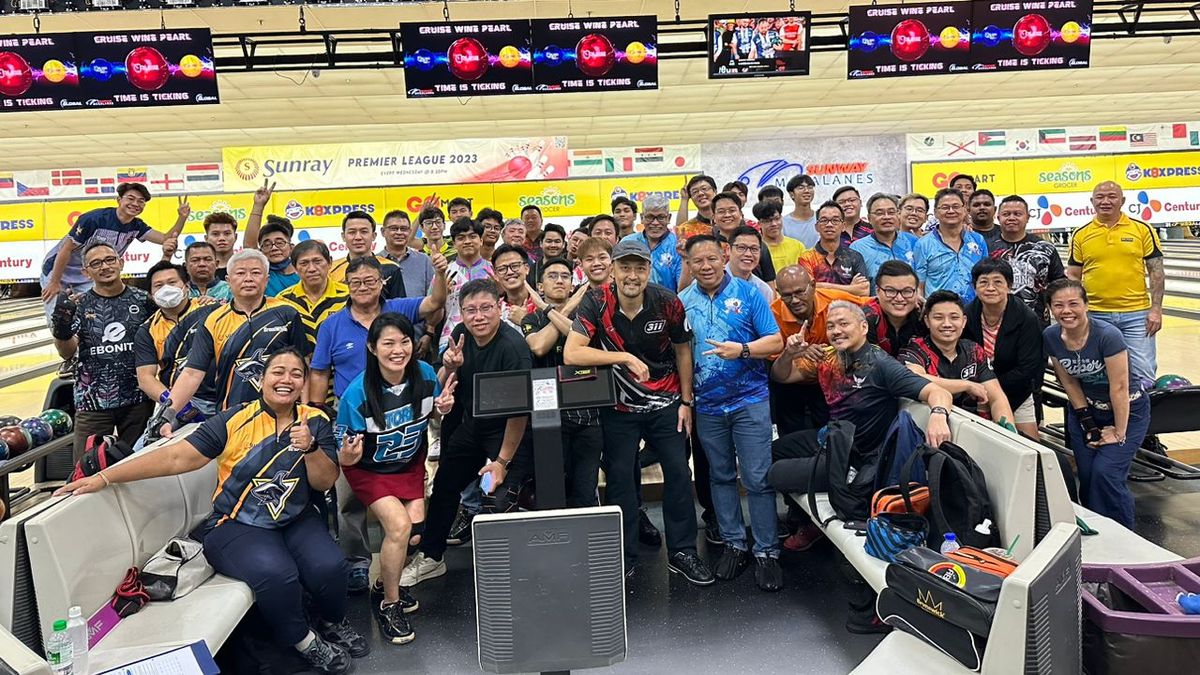 It's the final week of this season's Sunray Premier League, and the knockout round commenced in which teams will bowl a total of 8 games - bakers format!
The 5-bowler lineup will have bowlers to bowl frames in the following order
Bowler 1 - Frames 1 and 6
Bowler 2 - Frames 2 and 7
Bowler 3 - Frames 3 and 8
Bowler 4 - Frames 4 and 9
Bowler 5 - Frames 5 and 10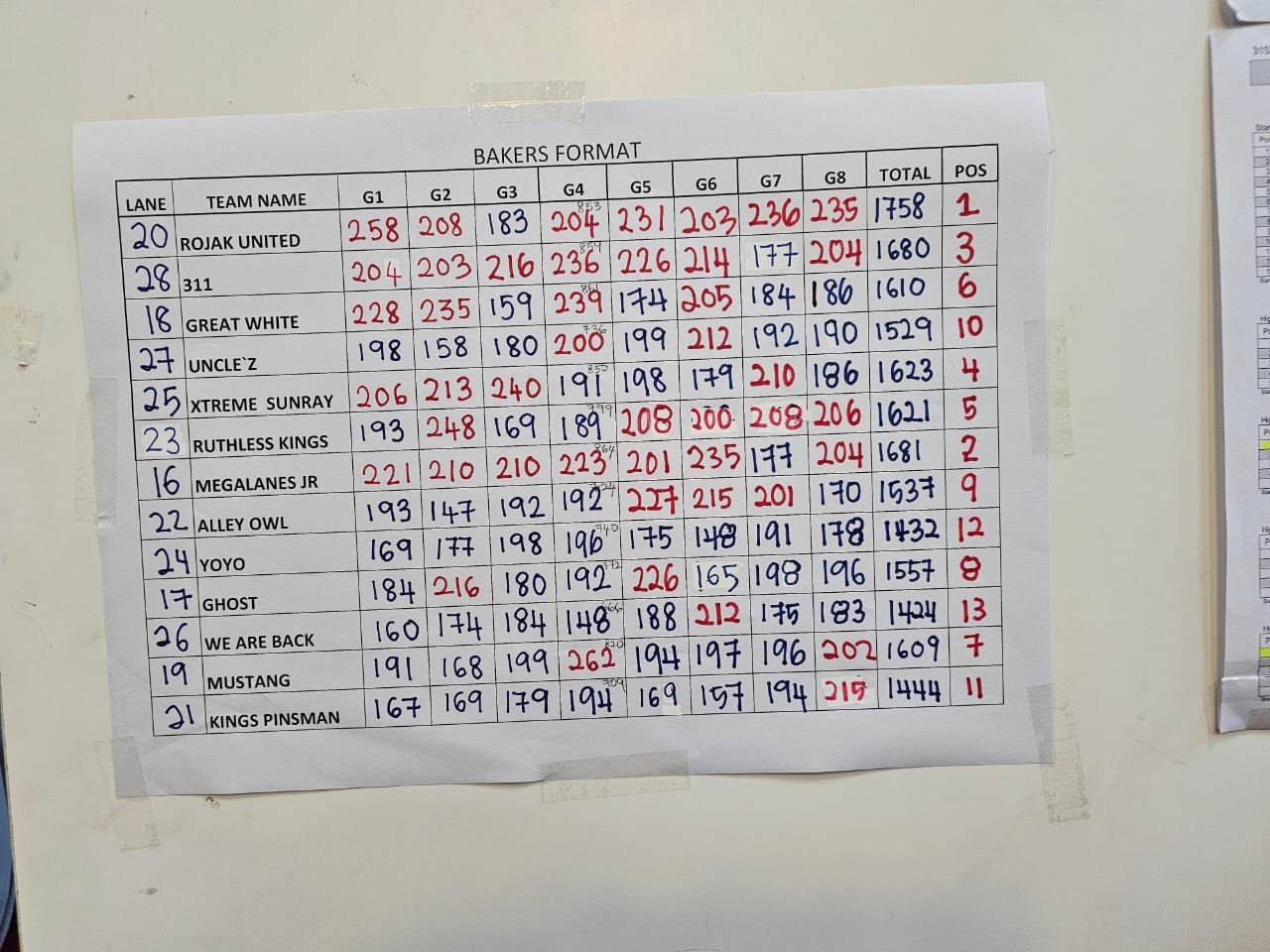 Here are the results of the Knockout round! The champion is Rojak United with a total pinfall of 1758, averaging over 219 in 8 games! Coming in second place is team Megalanes Junior with a total score of 1681, while finishing 3rd is team 311 with a score of 1680.
The rumble has brought plenty of excitement to both bowlers and spectators, and it was a great sprint from all teams for the 8 games! Congratulations to all teams! See you all in the next season of the Sunray Premier League, with a top prize of Rm10,000! Who will bag the 10 grand and be victorious? Stay tuned!
The next season of the Sunray Premier League will commence on the 15th of November 2023! Interested teams kindly submit your application at our bowling counter! See you there!