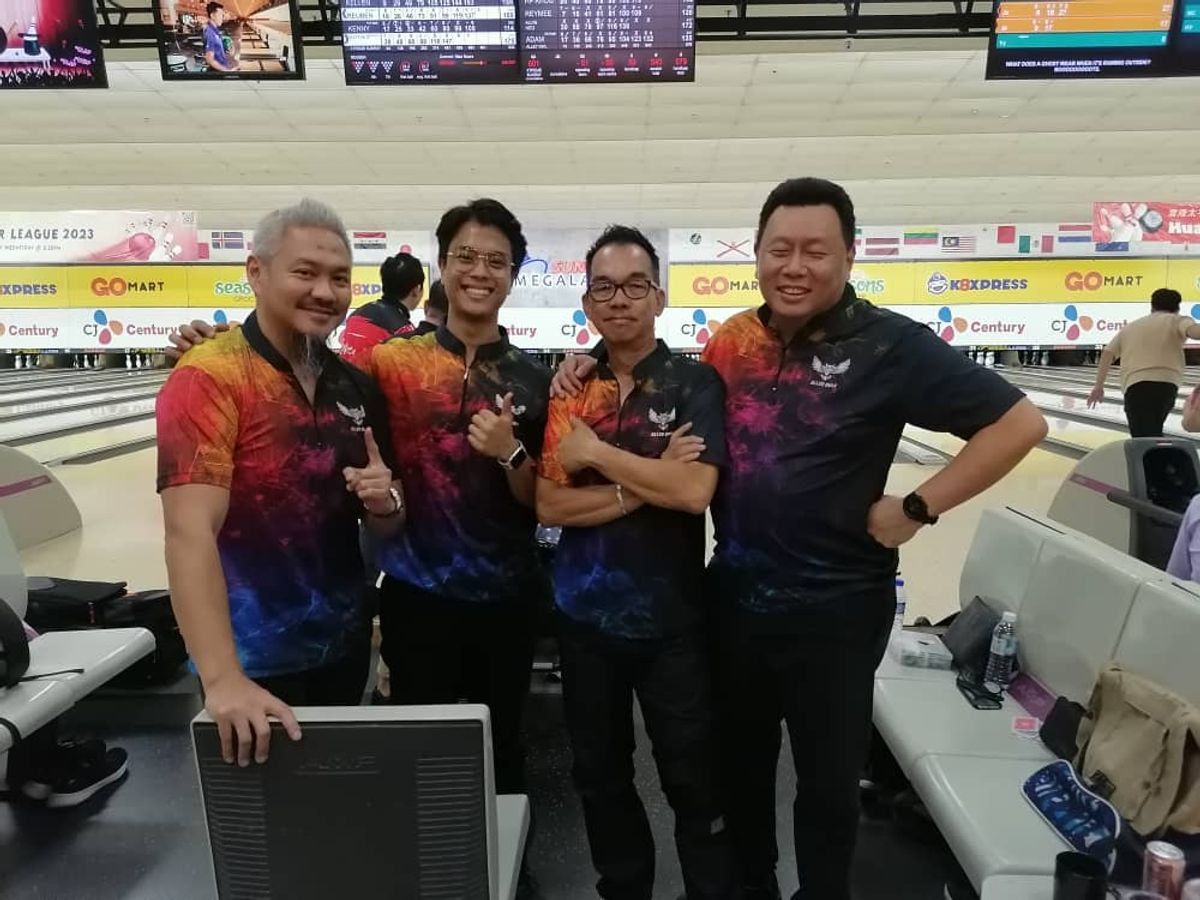 250 game? Not an issue for bowlers in this week's Sunray Premier League showdown! High scores have been seen throughout the lanes this Wednesday, as bowlers managed to adapt to the lane condition and post up commanding scores! Here are the highlights of this week's high scores!
Alvin Neo finishing with a 262 game! Pins stood no chance!
Ru Zheng with a 256 game with his finesse bowling style
Zailan hitting head on with those pins, scoring a 253 game!
Yazid showing how it's done hooking the lanes with a 250 game
Lit Qing making those pins coorperate with a 246 game
Ilman cutting through pins like a hot knife going through butter, with a 246 game
Mussayar remaining calm, collected and chill, with a 245 game
Great White team jersey - The Sharks!
It's a wrap up for this week's edition of the Sunray Premier League, the prestigious top class league in Sunway Megalanes, Sunway Pyramid! This week's scores have been high, keeping all teams and bowlers on their toes in chasing for the top prize! Congratulations to all bowlers who had high games this week! Great bowling!