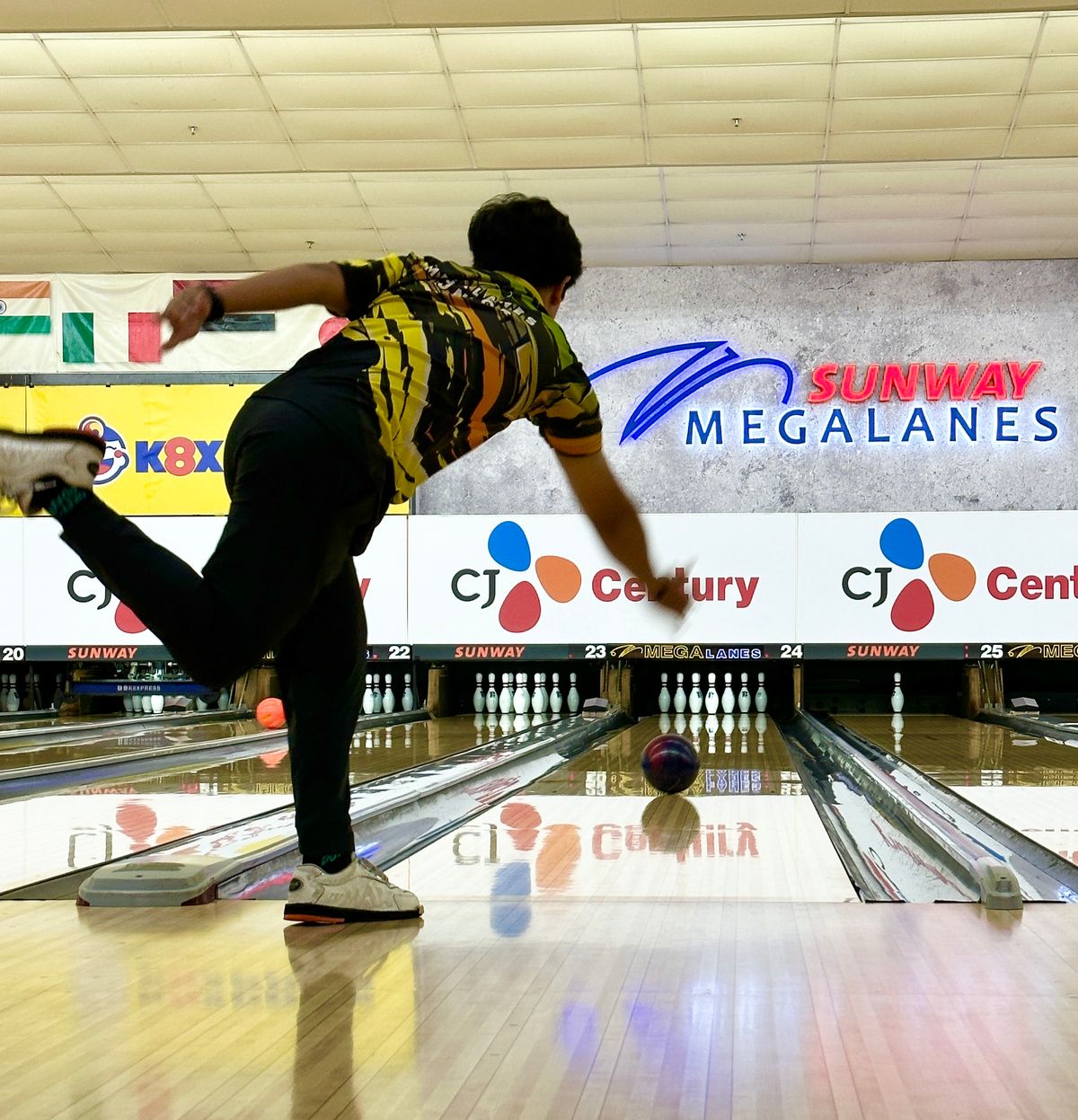 Anchorman Matin from team Megalanes Junior backs his team's performance despite being 128 points from the top. Upon asking Matin on his taughts of making a comeback, the Megalanes Jr anchor bowler believes that his team will stand a chance to climb back to the top 3 if they go all-out guns blazing for the next 5 weeks.
Q: Megalanes Jr is currently sitting 8th with 499 points, what is your strategy for your team to catch the top 3?
Matin : Our plan is to take one frame at a time, keeping our teammates mentally in it every week. If we could get favourable results for the upcoming 5 weeks, I believe we would be able to cut the gap between us and the leaders.
Megalanes Jr Anchorman, Matin (Left) and Jereniq (Right)
Meanwhile, Alley Owl has taken their league bowling to the next level with their fancy and colourful team jersey! Colorfully designed with striking yellow, orange, red and purplish patterns, Alley Owl's jersey designed has definitely caught the attention of their peers!
Team Alley Owl currently sits in 11th place, within 30 points behind Megalanes Junior.
From the left : Alvin Neo, HP Khoo, Jonathan Quah, Alex Khoo