This concludes the season for the Sunray Premier League! Rojak secured the top of the table with a whopping 872.8 points. Coming in second place is team 311 with 835.37 points, and 3rd place team Great White with 775.23 points.

Huge thanks to our generous sponsor and VIP Guest from Sunray, Mr Adrian (second from the left) for presenting the prizes to the winners during the prize ceremony. "Congratulations to all the winners! Sunray is making next season's top prize even bigger and better! We are excited to see the teams bowl their best for the top prize of Rm10000!" - Mr Adrian.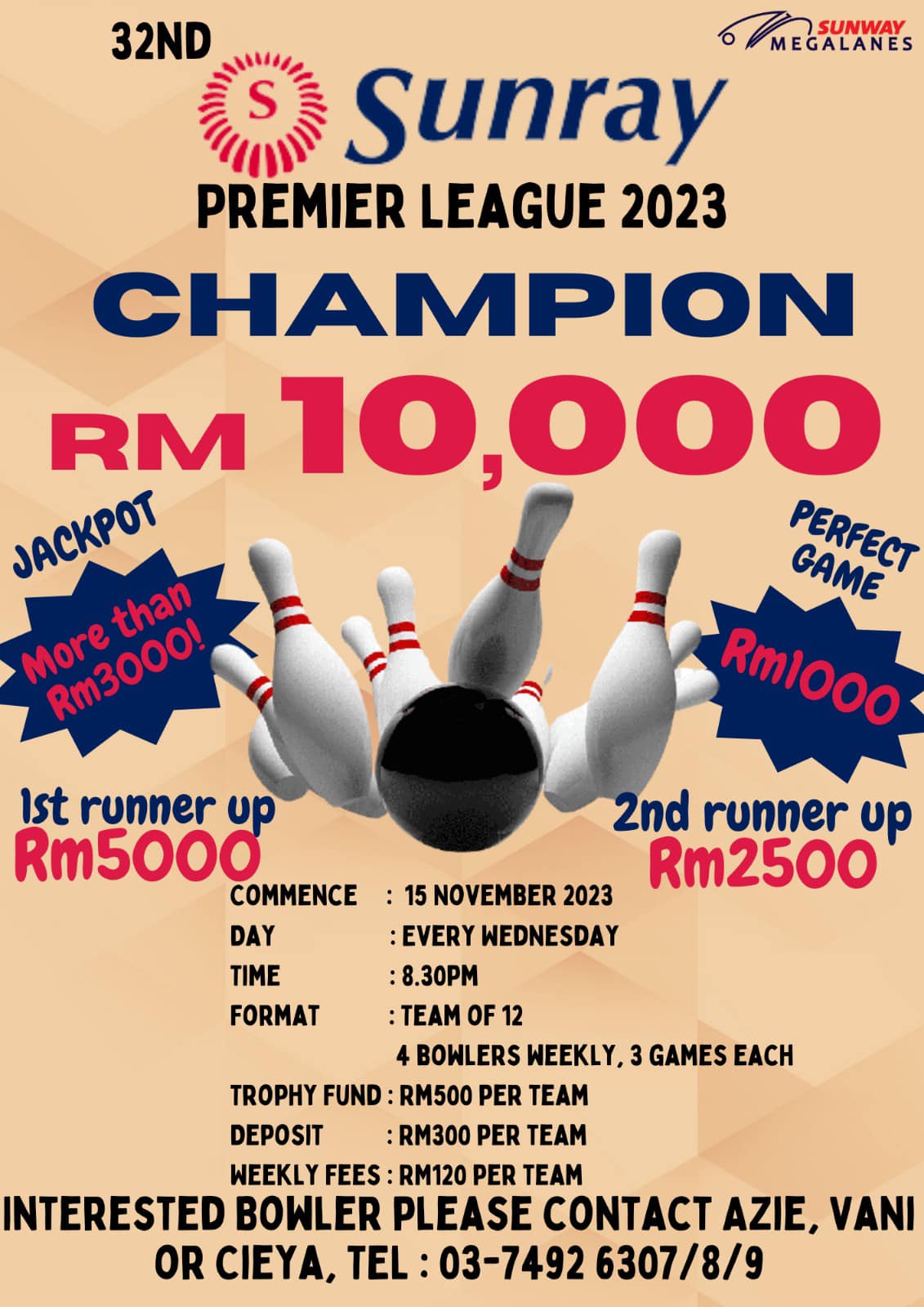 The 32ND Sunray Premier League 2023 has commenced on the 15th of November, with a total of 24 teams! The race to the top begins! wishing all teams the best of luck and high scores!