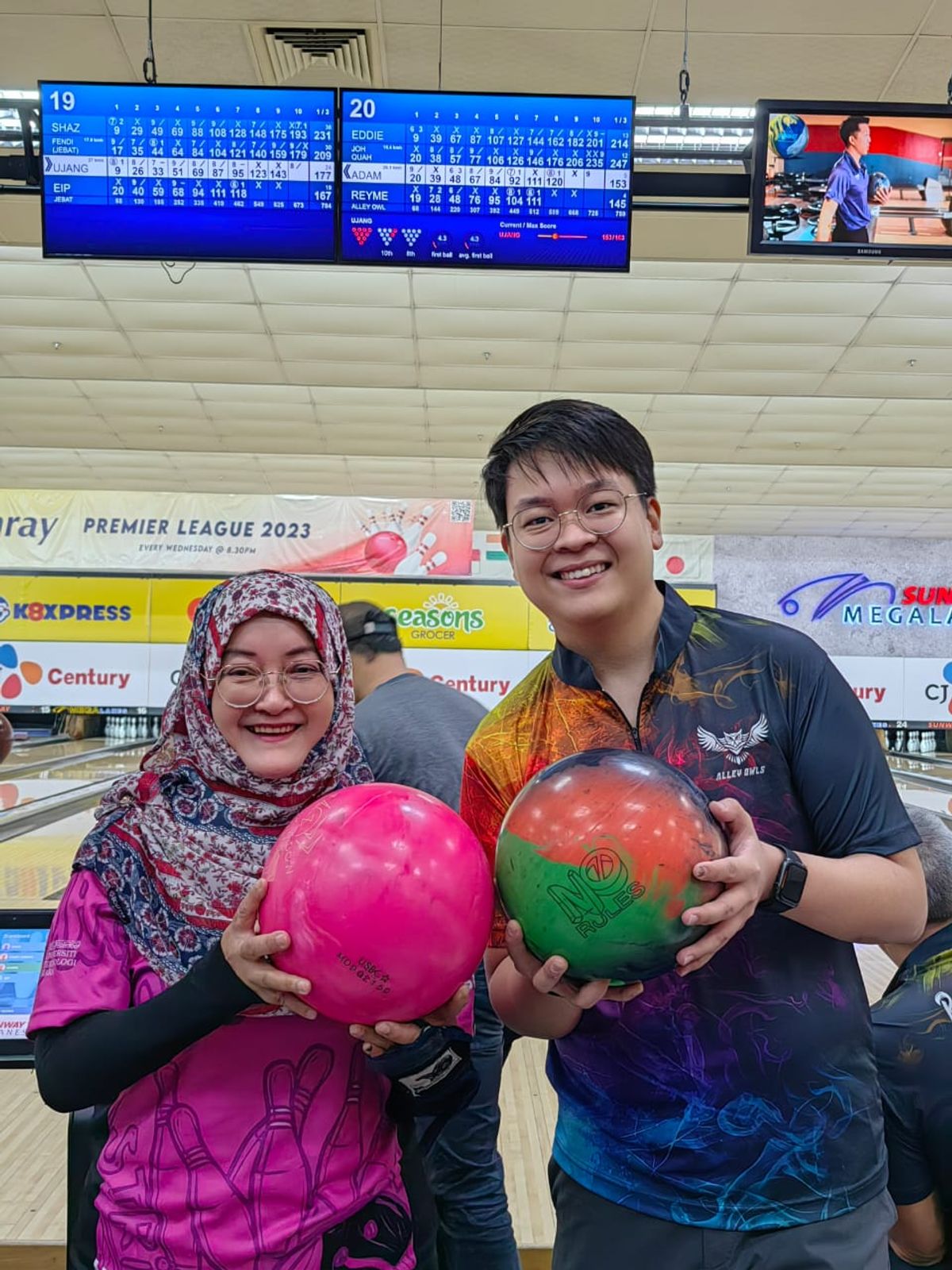 League wouldn't be fun if it wasn't for the socials, vibrant colours, strikes and high scores... would it? This week's edition of the Monday Commercial House League featured plenty of colourful outfits, bright equipment, and most importantly plenty of strikes!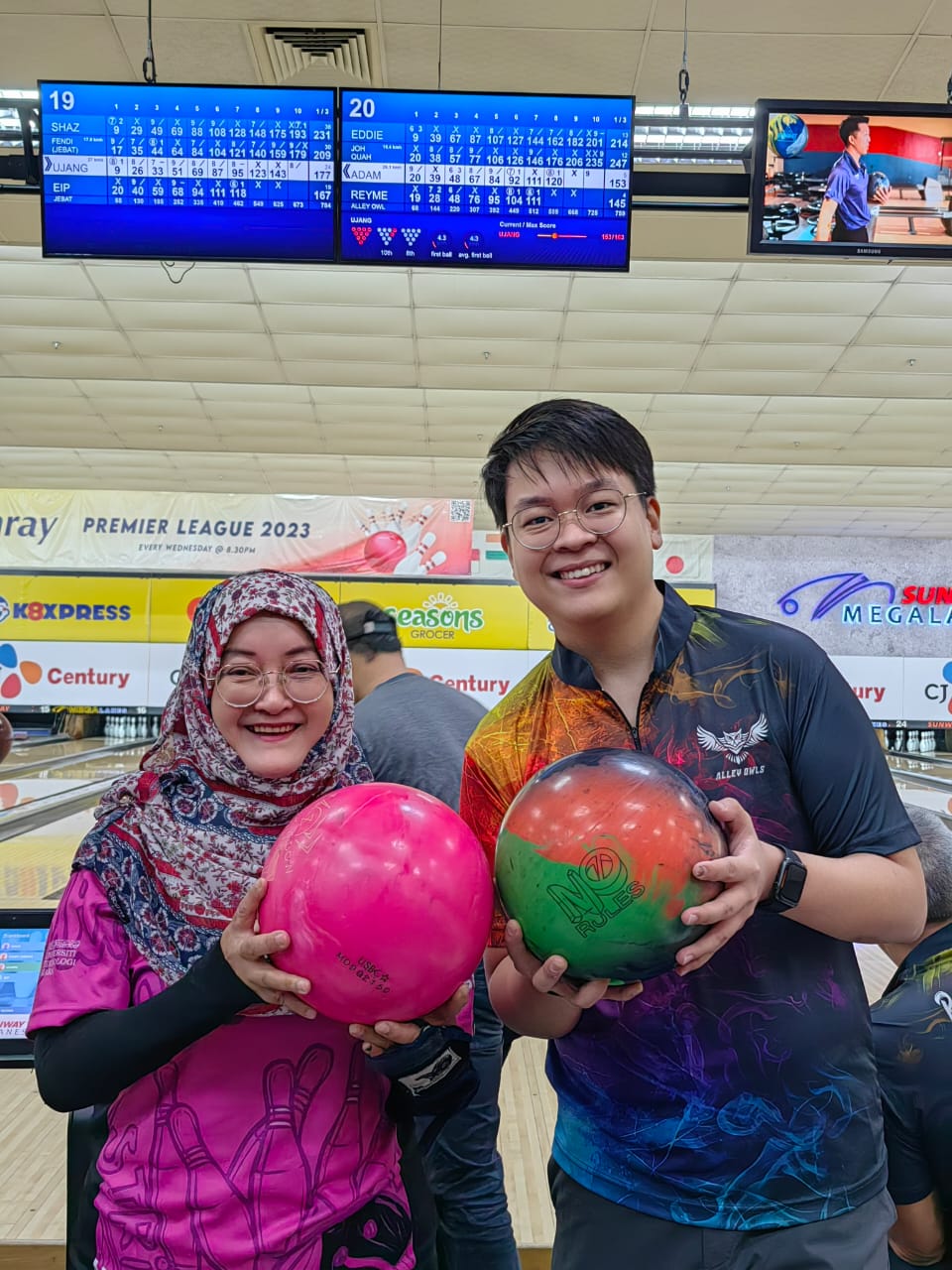 In the first game on the same lane, Shaz (Left) and John Quah (Right) managed to put up a solid 231 and 247 game respectively, earning their team 2 solid points in their first game!
Joi (Left) and Helang (Right) started strong with 231 and 230 games respectively. Both bowlers are south paws (Left-handers).
Bowlers started to pick up the pace and string more strikes together as Zairi, Shad and Eugene shot solid high games for their team.
Zairi from team Cara Kita with a commanding 246 second game!
Shad from team F&S withthe front 6 and a solid game of 234!
Eugene from team Xtreme with a staggering 253 game!
In the final game, Sharon Koh punched out with a 248 game, securing a solid 698 series, giving her team the High game and High series handicap award!