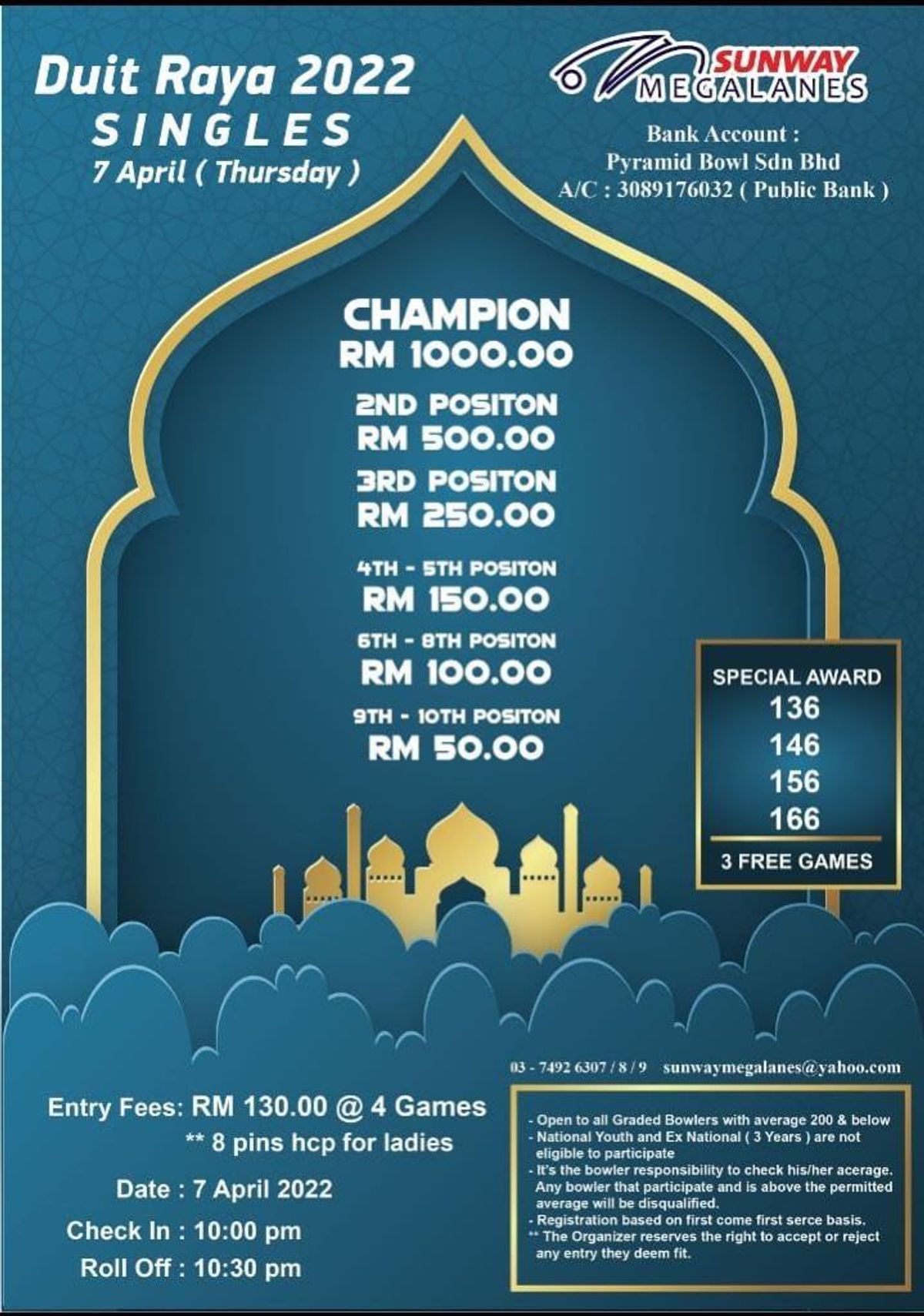 The Duit Raya Series 2022 is back!
Featuring 3 formats for 3 consecutive weeks - Singles, Doubles and Trios, happening on 7th, 14th and 21st April 2022 in Sunway Megalanes!
Duit Raya 2022 Singles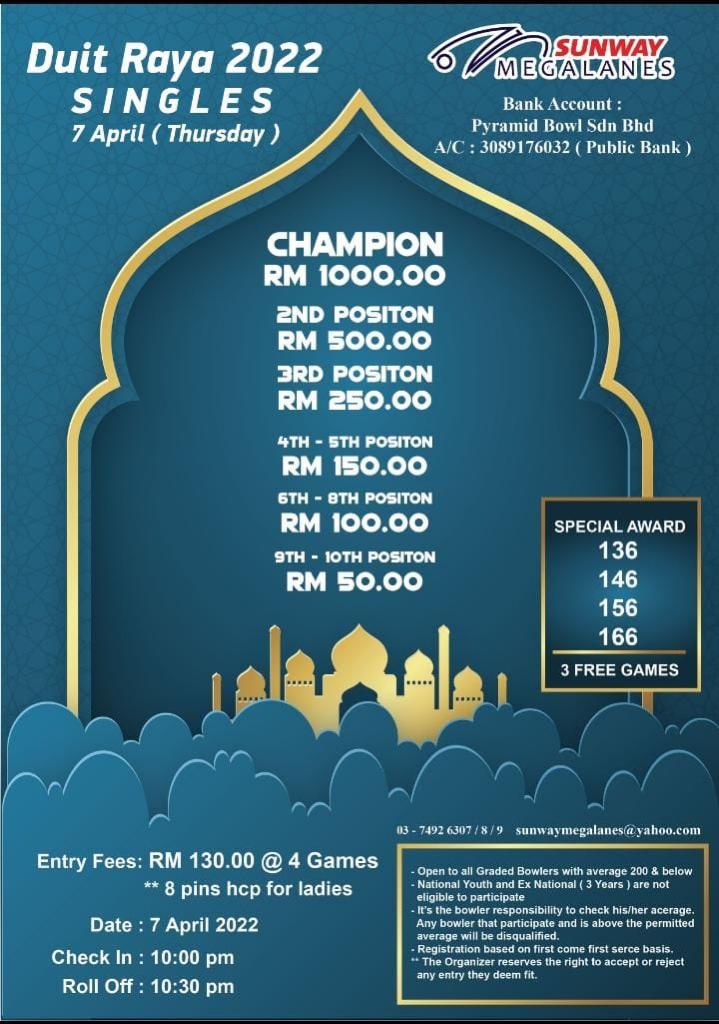 Duit Raya 2022 Doubles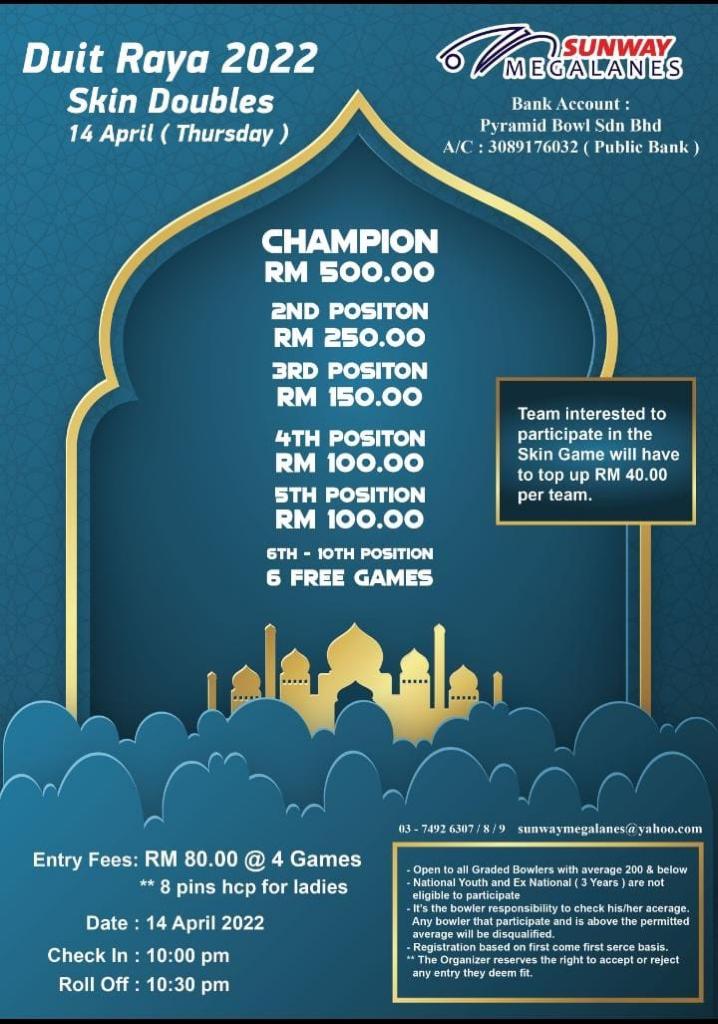 Duit Raya 2022 Trios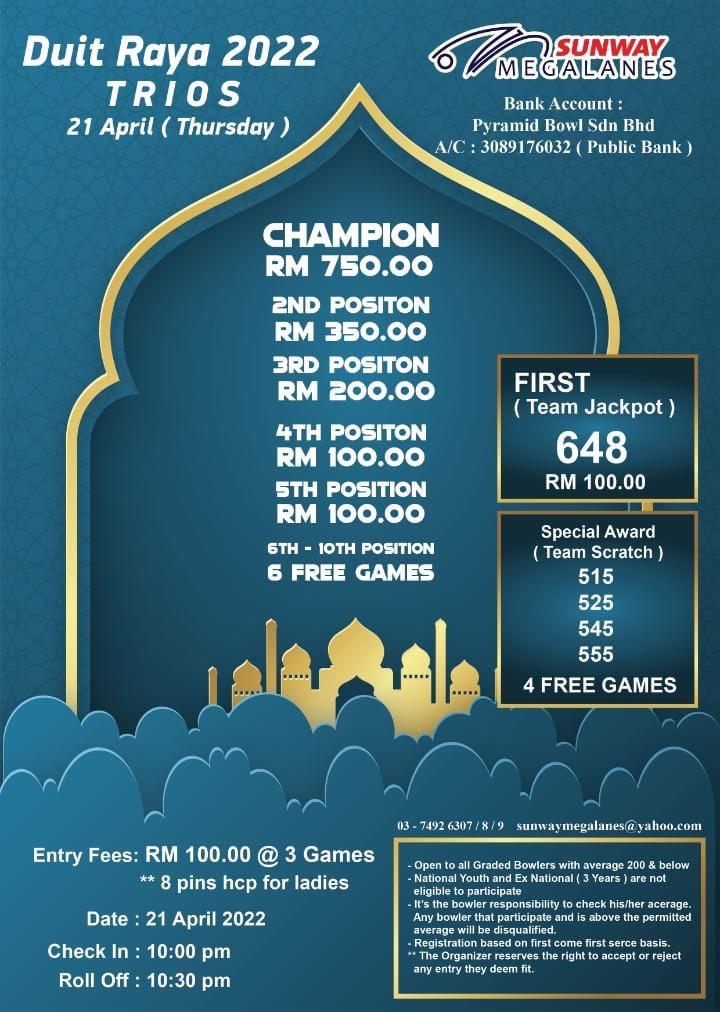 Register for the Duit Raya events today and join the fun!
To register, send your entries and payment receipt to the contact below :
Michelle Wong - 012 209 6012
Bank Details : 3089176032 (Public Bank), Pyramid Bowl Sdn Bhd
See you on the lanes!